Watch the nominee announcement
here
or read the list of nominees
here
.
The nominees for the night's biggest category are: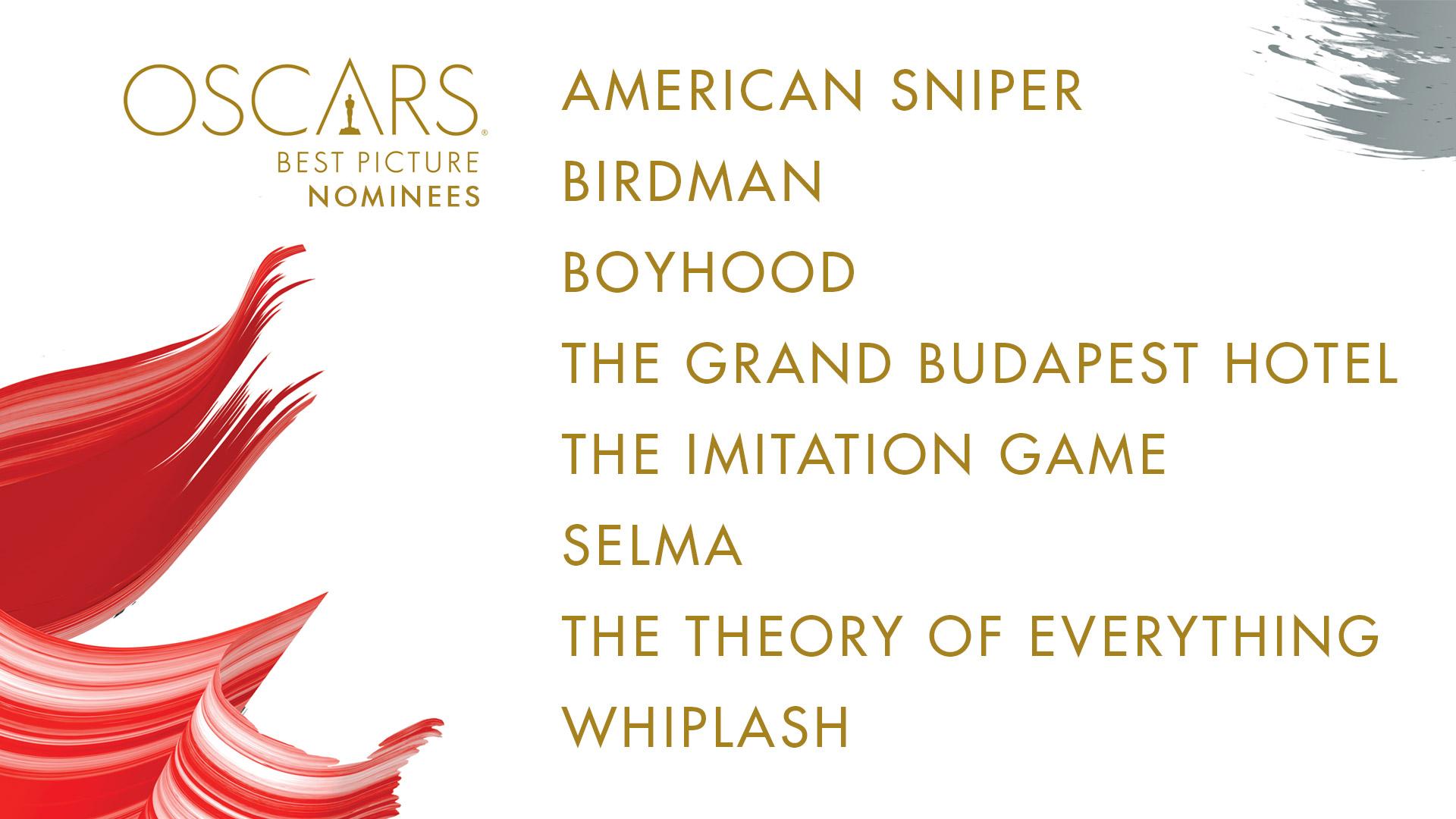 This past year saw its fair share of amazing films made, from big blockbuster hits to small indie projects. The Oscars race is a difficult thing as accolades do not singularly determine a film's worth, and many great films have gone, and will go, unrecognized. All of the films in the Best Picture category deserve their spot there, and yet there are many more films that could easily have been one of the eight nominees.
Leading the nominations is Birdman and The Grand Budapest Hotel with nine nominations each followed by The Imitation Game which received eight nominations.
Watch the Oscar race conclude on Sunday, February 22.
Partial List of Nominees:
BEST DIRECTOR
Alejandro G. Inarritu, Birdman
Richard Linklater, Boyhood
Bennett Miller, Foxcatcher
Wes Anderson, The Grand Budapest Hotel
Morten Tyldum, Imitation Game
ACTOR IN A LEADING ROLE
Steve Carell, Foxcatcher
Bradley Cooper, American Sniper
Bendict Cumberbatch, The Imitation Game
Michael Keaton, Birdman
Eddie Redmayne, The Theory of Everything
ACTRESS IN A LEADING ROLE
Marion Cotillard, Two Days, One Night
Felicity Jones, The Theory of Everything
Julianne Moore, Still Alice
Rosamund Pike, Gone Girl
Reese Witherspoon, Wild
ACTOR IN A SUPPORTING ROLE
Robert Duvall, The Judge
Ethan Hawke, Boyhood
Edward Norton, Birdman
Mark Ruffalo, Foxcatcher
J.K. Simmons, Whiplash
ACTRESS IN A SUPPORTING ROLE
Patricia Arquette, Boyhood
Laura Dern, Wild
Keira Knightly, The Imitation Game
Emma Stone, Birdman
Meryl Streep, Into the Woods
BEST ANIMATED FEATURE FILM
Big Hero 6
The Boxtrolls
How to Train Your Dragon 2
Song of the Sea
The Tale of the Princess Kaguya